Container House Camp for UN in South Sudan
UN army camp was finished in 2013 in South Sudan, which is combined by 600 sets of container house supplied by Lida Group.
Customer Name: UN Peacekeeping Force in South Sudan
Project Name: South Sudan UN Peacekeeping Force Project Camp
Project Location: Bor Region, South Sudan
Quantity: 600 sets Flat pack container houses
This project mainly highlights that the three-in-one modular container house can meet the functional requirements of the army camp. It has the characteristics of fast unfolding and retracting speed, good sealing performance, thermal insulation, convenient transportation and storage, etc. It can be widely used in all-region combat training, anti-terrorism and stability maintenance, and engineering construction. and disaster relief. Efficiently create modularization and motorization to meet various mission environments of the army.
Shipping container architecture is a form of architecture using steel intermodal containers (shipping containers) as the main structural element. It is also referred to as cargotecture, a portmanteau of cargo with architecture, or "arkitainer". This form of architecture is often intertwined with the tiny house movement, as well as the sustainable living movement.
The use of containers as a building material has grown in popularity due to their strength, wide availability, and relatively low cost. Homes have also been built with containers because they are seen as more eco-friendly than traditional building materials such as brick and cement.
What Are the Advantages of Shipping Container Houses?
They can be more cost-effective than traditional housing. They're quick to construct.
They're modular houses.
They're durable.
They can be mobile.
How Long Does A Shipping Container House Last?
Shipping container houses should last at least 25 years but will last much longer if they are well maintained or if you use siding to protect the exterior. Rust is the single most common issue that can reduce the lifespan of a shipping container home.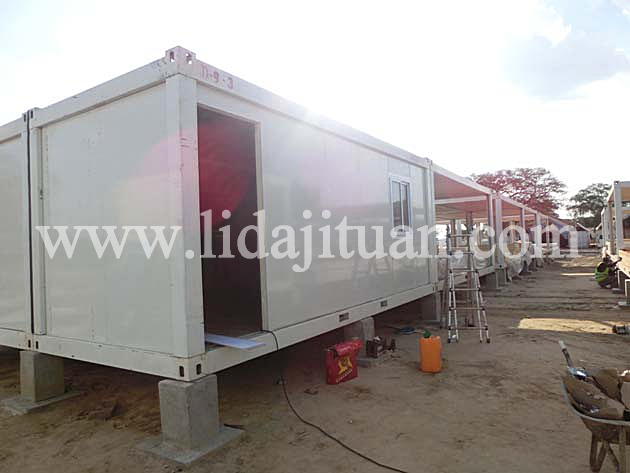 Container Building can be more cost-effective than traditional housing.
They are typically more cost-effective than conventional housing because they require fewer building materials and labor to construct. You can lower the cost of customizing your container housing by renovating the dwelling using your DIY skills.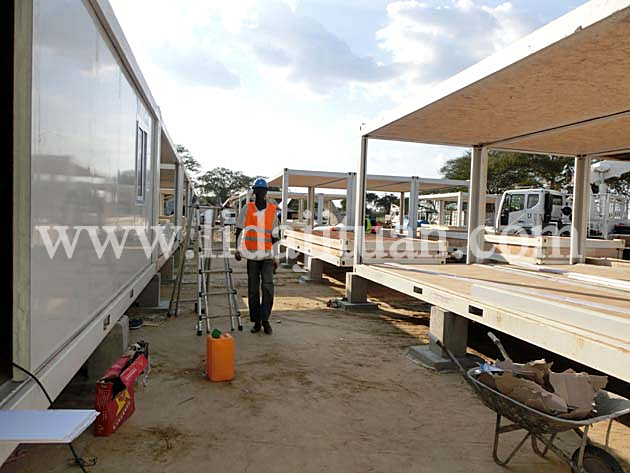 About Lida
Lida Group was established in 1993, as a professional manufacturer and exporter which is concerned with the design, production, installation, and marketing of engineering construction.
Lida Group has achieved ISO9001, ISO14001, ISO45001, EU CE certification (EN1090) and passed SGS, TUV, and BV inspection. Lida Group has obtained Second Class Qualification of Steel Structure Professional Construction Contracting and General Contracting Qualification of Construction Engineering.
  Lida Group is one of the most powerful integrated building engineering companies in China. Lida Group has become a member of several associations such as the China Steel Structure Association, China Council for the Promotion of International Trade and China Building Metal Structure Association, etc.
The main products of Lida Group contain a large-scale labor camp, Steel structure buildings, LGS Villa, Container house, Prefab house, and other integrated buildings. Till now, our products have been exported to more than 145 countries and regions.